PathForward is the go-to source for enterprise print expertise, insights, and solutions. We drive bottom-line impact through our unique blend of experience, industry knowledge, and innovative cloud technologies.
We stand apart from all other organizations as we are independent, vendor-neutral, objective experts who provide solutions tailored specifically for our client's goals, priorities, and requirements.
Simply put, we deliver results not thought possible.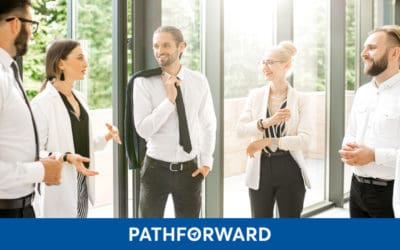 Anyone who has worked in an office setting is all too familiar with the printing environment. It's one of the most commonly used processes in any business; whether it's a report for your boss or handouts for a meeting, printing can be a necessary part of life in the...
read more
Take the First Step
If you're not thinking about your print strategy holistically, you may be paying millions of dollars more every year than needed. However, developing a strategy and utilization of fixed assets can lead to an enterprise saving between 35-65%.
If you are interested in these types of savings and driving bottom-line impact, get started today and let us show you what PathForward does in helping organizations like yours find the best-tailored strategy for their goals, priorities, and requirements. We have helped organizations like yours save over $750M.