This is an edited version of the webinar titled "Important steps for an effective return-to-office print strategy," delivered by our founder Keith Nickoloff on March 16th, 2022.
Even though COVID had a significant impact on our daily activities and changed how we worked when it first appeared, we eventually found our way through it. Now that pandemic restrictions have been lifted, many companies of all sizes are considering and planning their return-to-office strategies.
It is not a secret that COVID work methodologies have created a favorable impact on the print environment by reducing daily usage, generating a smaller impact on the infrastructure, and significantly lowering costs.
As most employees will be returning to their offices, it's an excellent opportunity for organizations to create policies that improve the print culture. To ensure that as remote workers return, we should work to reduce the poor pre-pandemic printing habits while minimizing the costs.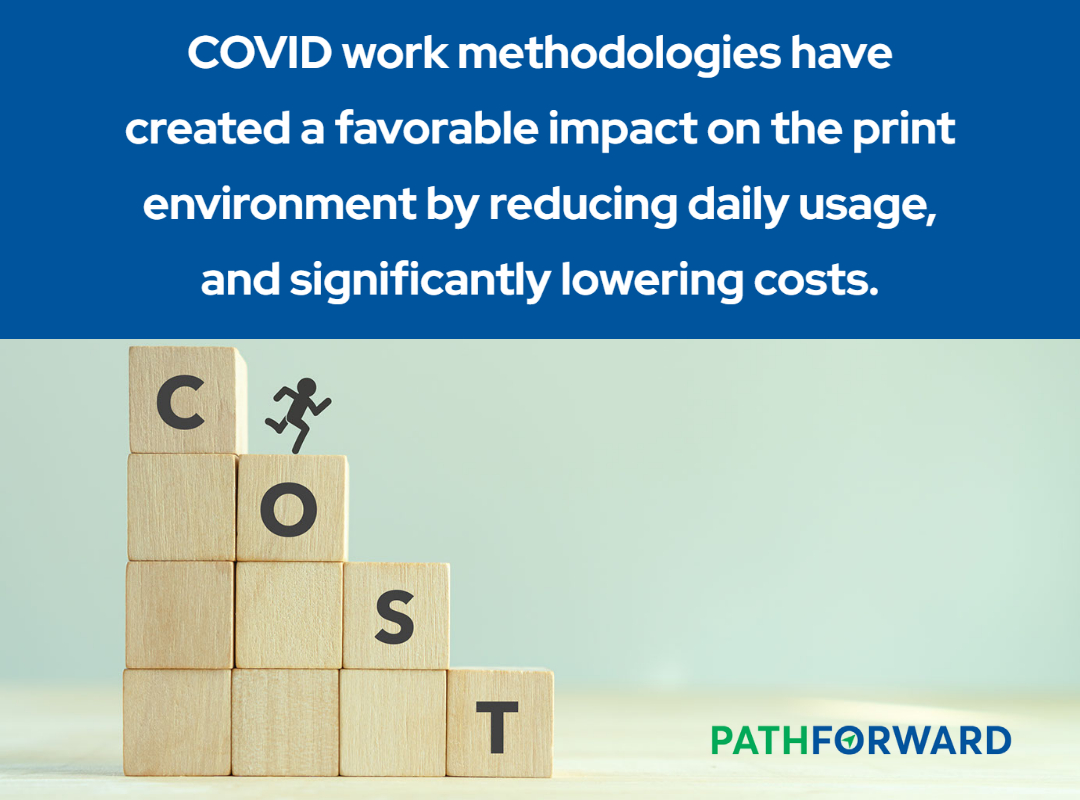 In the following main points, we review what great companies do consistently and which details are the most important to improve the printing process with team members coming back to the workplace.
These five points might seem very simple. However, simplicity can also be very profound and complex to develop and execute if we don't understand in depth of our processes.
What Benchmark Companies Do Best
Solve the biggest problem
Masters of communication
Know their numbers
Pay attention
Simplify everything
Let's take a closer look at each of the five main characteristics.
Part 1: Benchmark Companies solve the biggest problem:
We can divide "solving the biggest problem" into four parts:
Have a "holistic" enterprise print view:
Benchmark companies have a mindset that others can solve the more minor problems, and executives get involved in solving the biggest problem possible, meaning they share a genuine "holistic" or enterprise print view. These companies understand that devices don't print; people do.
There are two main reasons people print: the first is because they want to, and the second is because they have to. Once you can identify why your team is printing, it will be easier to make decisions and apply the policies and strategies that will regulate and improve the printing culture.
Also, knowing the different places where people print will impact the costs involved and your strategy. It could be from the office, a hybrid office, in-plant, or external print shops. Depending on where you will continue the printing process, you need to differentiate the costs and find the most effective option for your operation.
Disciplined at answering the three questions:
Benchmark companies are also very good at answering three critical questions. These questions may look simple; however, trying to get into problem-solving and answering them can be complex:
What are we trying to achieve?
What problems are we trying to solve?
What does the healthiest action/outcome look like?
Benchmark companies tend to be very big, with 25,000 employees or more, so analyzing solutions for large companies will help support smaller enterprises with alternatives to their processes.
Build baseline, strategy, policy, design, communications, and analytics.
Baselines lets companies know:
What they have
What they spent
What is possible
Strategy
Creating a strategy is needed to close the gap between where you are today and where you want or should be tomorrow.
Policy
This will help give strong oversight for the execution of the strategy, as well as guide Design and Communications.
Design
With policies set up, you can start designing how your future will look.
Communications
Once the design is implemented, you have to think about how you communicate to convey that message effectively.
Analytics
Finally, determine what metrics you need to track.
For example, any company may look at itself and believe technology will solve all of its issues. But an innovative, leading company will focus its efforts on what the strategy should be and what the execution should be, and technology will play the role of an enabler of strategy and execution.
It is imperative to have a lot of patience, to make sure you have all your resources aligned with your strategy. It is better to take the time needed to determine and analyze the main points before spending real money.
COVID has changed everything!
"COVID has taught us we can live, learn, teach, grade, and sign important documents without paper." The challenge is implementing the right policies for organizations to keep the new mindset within the infrastructure and avoid regression to an older print-centric perspective.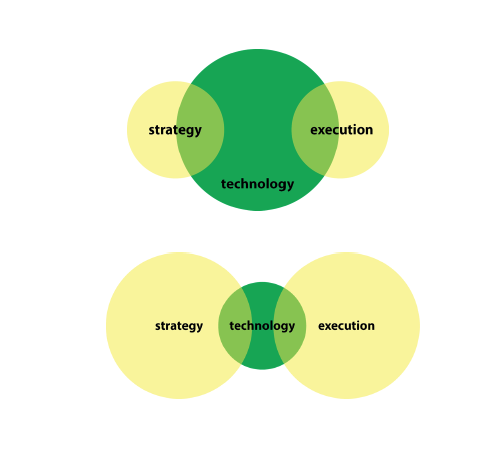 Part 2: Benchmark Companies are Masters of Communication
They have become masters in the art of communication and are excellent at communicating and modeling their behavior. They believe that people (employees) will do the right thing, but only when they know what the "right thing" is and can see their leaders modeling the desired change.
Benchmark companies build campaigns to target both the hearts and minds of their users. To create a positive impact and effectively change the culture, effective campaigns align an organization's pain to its vision of the future; while making the first step towards action achievable and straightforward.
People returning to the office have to be very aware that culture trumps strategy; how they model, behave, and communicate becomes highly important.
Finally, they are also great at managing change – engagements are more about managing change than managing print (monitoring print can be easier than making people move along).
Part 3: Benchmark Companies Know Their Numbers
Numbers drive customer effectiveness; thus, identifying and analyzing the numbers is essential.
Even though measuring and monitoring over 40 metrics, we believe in the top-five key metrics to score, rank, and compare to help some departments or one area ensure everyone is aligned.
Pages per employee
This metric tells us how familiar people are with paper, how much they prefer to have paper in their hands, and how much print is habitual or convenient, as opposed to processes requiring paper. These are the main reasons why people print. It is easier to check if the organization fits for digital transformation with this information.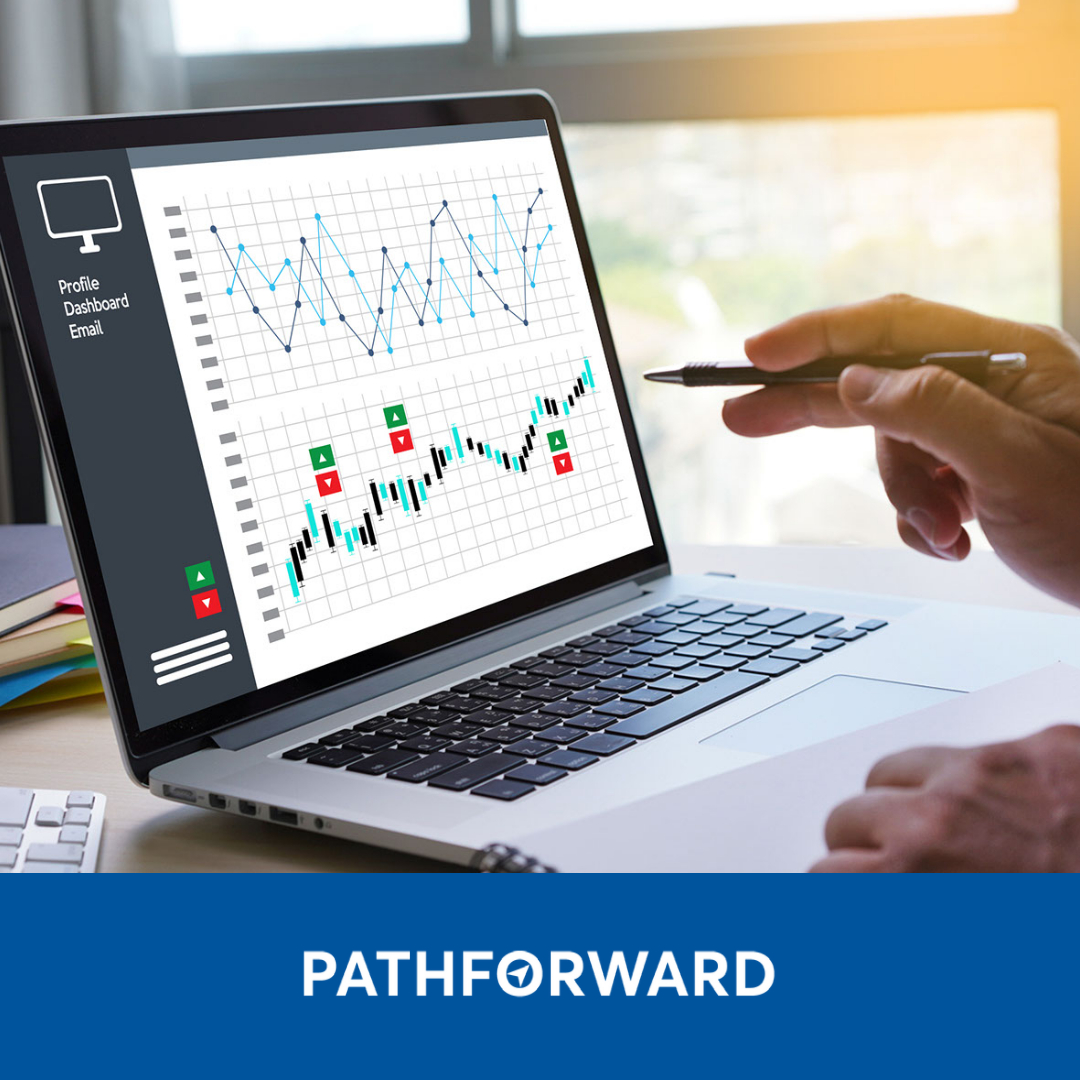 Pages per device
This is the most critical metric as it informs how efficient the design is and the effectiveness of asset placement throughout the organization. For example, if pages per device are very low, it is more likely that there are too many devices.
Color %
If your organization averages 15% printing in color, it doesn't sound like much, but that doesn't consider how much it costs to have color enabled on that device. The cost of color is 10x a mono printed page. That's why it is significant to reduce color usage.
Duplex %
The cost of a sheet of paper is currently more expensive than the cost of a click.
Locally-attached devices %
The main issue with this type of device is that they have a color usage double that of multifunctional devices and take volume away from lower-cost multi-function devices.
With these points in mind, Benchmark companies are very concerned and aware of their sustainability footprint and contributing to the environment's well-being.
To read more about the five key metrics, please click here.
Part 4: Benchmark Companies Pay Attention
Let's look at these few aspects, which are crucial as they are cost-related.
Focus on the demand side
Most organizations tend to focus on the supply side of their process. However, Benchmark companies prioritize reviewing and managing people, checking and helping them understand what they are doing, and teaching them how to print less.
Design for where volume will be
Companies have to design as they go forward where volume will be. If the goal is to reduce 35-50% of volume in total, why will I focus on where volume is today if everyone in the industry knows that volume is going down?
Devices should be where power users are, not where power plugs are
The reality is you should put power users where power plugs and devices already are.
We have two employees that print 1,000 pages each. The first employee prints a single job of 1,000 sheets once in a while — the second employee prints numerous jobs of 1,000 pages throughout the month. Our focus should be on the second employee to help transform their processes.
Use distance between devices, not from users
One of the main principles at PathForward is to share what we have learned, and we know that most analytics say that devices should be at a 15 ft of distance from a user. However, that only leads to an overpopulation of devices.
That's why we recommend to our clients some changes such as making color devices less accessible for users and organizing more distance between each device. Our main takeaway is that the more devices you have, the more you will print.
Listen to the outliers to understand
Outliers are those who print over 750 pages a month and more than 250 pages of color per month, and we need to listen to them because we want to understand what they are doing to find digital transformation opportunities.
There is an opportunity if someone is printing a lot. So, if we pay attention to them, we might be able to assist them in improving the process.
Prioritize utilization as key to the lowest costs
Analyze the operating costs of each device and how much revenue each print generates. You may find that you are wasting money on devices that are not adequately utilized.
Moving away from SFPs; shifting to MFDs
MFDs placed appropriately within the organization can produce more at a lower cost than SFPs.
Moving away from A3 MFDs (11×17" capable) to A4 MFDs (letter, legal-sized)
At a recent client with 8,000 A3 MFDs they spent on average $8,500 per device, yet only used .05%, yes, less than one-half of one percent. By shifting to A4 MFDs at an average cost of $3,000, cost avoidance and go-forward savings was more than $40 million!
Limit color and accessibility to it
It is essential to try to limit color and the accessibility of users to it, as the cost of a gallon of color ink can be even more expensive than blank ink, laser toner, and even gas. Even at just 15% of color, these costs can exceed 50%.
Part 5: Benchmark Companies Simplify Everything
An aligned process and workflow can improve productivity and reduce cost, and achieve that, Benchmark companies find a way to maintain simplicity.
We have a few examples of how you can do this:
Develop a digital, not paper-first, mindset:
The most cost-effective, most secure, most sustainable, most efficient page is the one that's never printed!
The main goal is to get something digital and keep it digital.
Leveraging the cloud to simplify infrastructure:
Eliminating print servers, print queues, print drivers, etc.
Cybersecurity mitigates risks while reducing overall print:
Secure every networked device, including all SFPs and MFDs.
Create a virtual 100% uptime environment, so users can use another one if a machine is down, thereby allowing users flexibility. The psychological effect is also evidenced by a 15-50% reduction in print if users must present their credentials every time they print, scan, or copy.
Follow zero trust principles and end-to-end encryption, whether on a VPN or not.
We hope we have covered some topics you may have never seen before or reinforced some issues you already knew but never planned to action. And hopefully, it will give you some information that you can think about and implement in your infrastructure or change the way you think about your future.
Take The First Step
If you're not thinking about your print strategy holistically, you may be paying millions of dollars more every year than needed. However, developing a strategy and utilization of fixed assets can lead to an enterprise saving between 35-65%.
If you are interested in these types of savings and driving bottom-line impact, the model below is how and what PathForward does in helping organizations like yours find the best-tailored strategy for their goals, priorities, and requirements.
We have helped organizations like yours save over $750M.