Anyone who has worked in an office setting is all too familiar with the printing environment.
It's one of the most commonly used processes in any business; whether it's a report for your boss or handouts for a meeting, printing can be a necessary part of life in the workplace.
But if you are not careful, it can often be a time-consuming and expensive headache. However, along the way, we have learned different lessons that can improve any office print environment.
Here are the 7 lessons learned from a recent office print engagement to help you save money on office printing and resolve any printing problems you may be experiencing in your workplace.
1. Know how many devices you have and how much you are paying
Having a baseline provides a comparison point and allows you to quantify whether your goals were accomplished or not. The main objective is to eliminate pages, which requires removing devices. Always remember:
Doing so will help eliminate devices and paper volume. Encourage a digital-first mindset by ensuring that every device is multi-function with a scanner.
2. Limit the color access
Limiting color usage limits your costs, especially considering that 65% of all pages are discarded within 24 hours.
Color is 5-10 times the cost of a mono page. If you limit color printing to 15% of all the printed pages, your costs will go down significantly, equating to more than 55% of the overall cost.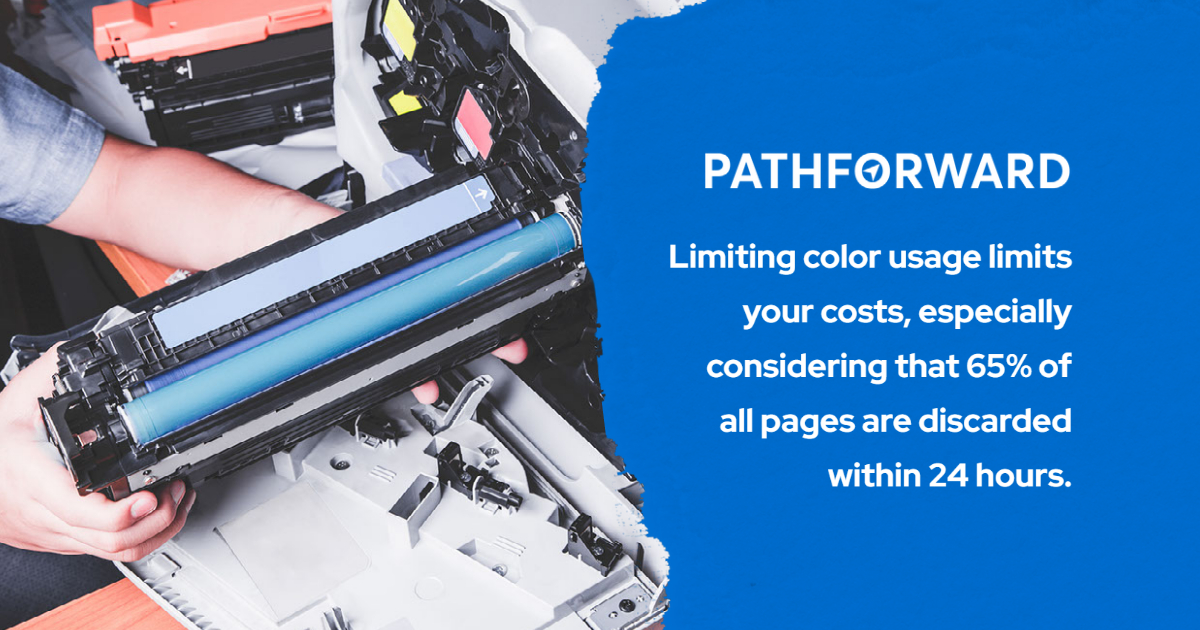 3. Design for where volume will be, not where it was, pre-Covid, or post-Covid
Office print volume is expected to be 40% lower over the next 3-5 years.
Companies have to design as they go forward where volume will be. If not, they will overbuy and overpay as device utilization is one of the most significant impact on the total cost per page, alongside the cost of the MFD.
Stop buying expensive 11×17 (A3) MFDs that cost, on average, $8,000-$8,500 per device. Instead, consider A4 MFDs, which have the same multifunction capabilities as the A3 versions, support the page sizes used 99% of the time, and cost just over $3,000 per device.
In addition, move away from single-function devices as mono clicks are 2-5 times the click of an MFD, and pages that could make MFDs even more cost-effective per page basis are taken away.
5. Communicate the change, then communicate the change
When any change happens, users need five questions answered:
Where are we going?
Why are we going this way?
What's expected of me?
What's in it for me?
Where do I go for help if I have any questions?
Lessons learned suggest that even when you communicate and even over-communicate that change is coming; when it comes, don't stop communicating.
In this major client, we helped them go from 850 devices down to 124, and only when devices started to get removed did users say, "hey, what's going on?". Remember that culture trumps strategy, so make sure you make your communications all about them.
Leaders should visibly support and model the desired behavior. Nothing worse than when local devices are no longer allowed by policy only to have the CEO leaving theirs in place.
Starting with a baseline is essential – why it is always our first and best lesson. However, measuring, scoring and ranking various components that are very similar in what they are asked to do can lead to enormous savings when everyone is involved. In fact, secretaires asked that print volume reduction in the areas be included in their performance appraisals.
Then follow lesson #5 and communicate the rankings and encourage best practices sessions for the leaders in each category. Always keep it positive; no one likes being the last on a list!
7. Don't overpay a manufacturer or dealer to manage your MPS

Let the vendors do what they do best: provide hardware, supplies, and maintenance, and leave the managing of the fleet, software, authentication, and card release to those who specialize and can work with you without calling for help.
Hire an independent, objective advisor that perfectly aligns with your goals of reducing paper, volume, and costs.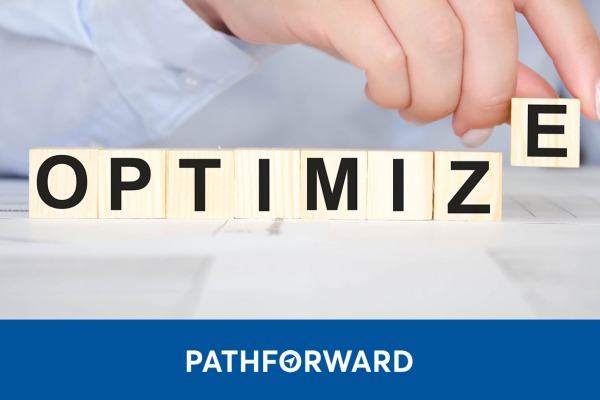 The printing environment is often one of the last processes companies consider when reducing their overall costs.
But with planning and organization, you can ensure your office print environment is optimized correctly – that is, with:
Many fewer devices.
Significantly better utilization.
Much less color.
Substantially mostly A4 (letter/legal) multi-function devices.
Designed with much greater distances between devices.
Take The First Step
If you're not thinking about your print strategy holistically, you may be paying millions of dollars more every year than needed. However, developing a strategy and utilization of fixed assets can lead to an enterprise saving between 35-65%.
If you are interested in these types of savings and driving bottom-line impact, the model below is how and what PathForward does in helping organizations like yours find the best-tailored strategy for their goals, priorities, and requirements.
We have helped organizations like yours save over $750M.