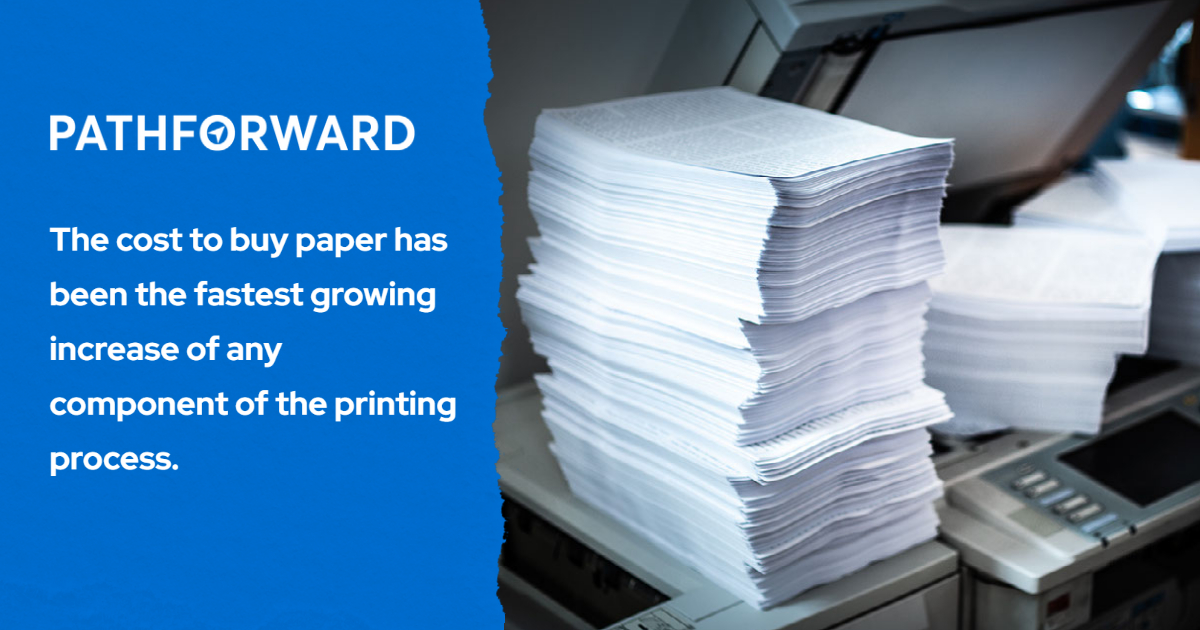 The democratization of print has significantly increased the use of paper. It is well-known that the more devices there are, the more print (and paper) there will be.
Everyone in the industry knows that paper is expensive. In fact, it is costly to buy, print, sort and search, mail or store, and dispose of for your office or business.
Additionally, paper is not always secure; it is not sustainable for the environment and, overall, not very efficient, especially when a recent study showed that 65% of all printed pages are discarded within 24 hours.
The cost to buy paper has been the fastest growing increase of any component of the printing process. When the price was less than $.003 for an 8.5 x 11", 20 lb., 92 white sheets of paper, no one bothered to pay that much attention to duplex or two-sided printing.
Now, with the cost of paper exceeding the cost of a click to put toner on a sheet, the percentage of duplexed pages printed or copied has become an essential metric by which print efficiency is measured.
The scarcity of paper is also prevalent and had many organizations rethink their printing habits.
It's not a secret that people have developed a relationship with paper (and printing); some prefer it, and some like to write on it. Additionally, as we have said before, people generally only print for two reasons:
Because they want to (preference, convenience, or habit)
Because they have to (legal requirements, mainly a process that requires paper as a part of it).
Click here to learn the Who, Why, and Where of Enterprise Print.
However, the pandemic has altered this mix.
"COVID has taught us we can live, learn, teach, grade, and sign important documents without paper."
All processes that relied on paper had to find a way to be accomplished without being in the office. Something similar happened in higher education; the pandemic has taught that professors can teach and grade without paper and that students can also learn without paper.
The challenge now is to apply the right policies to help the organization keep its new mindset within infrastructure and avoid regression to old printing habits.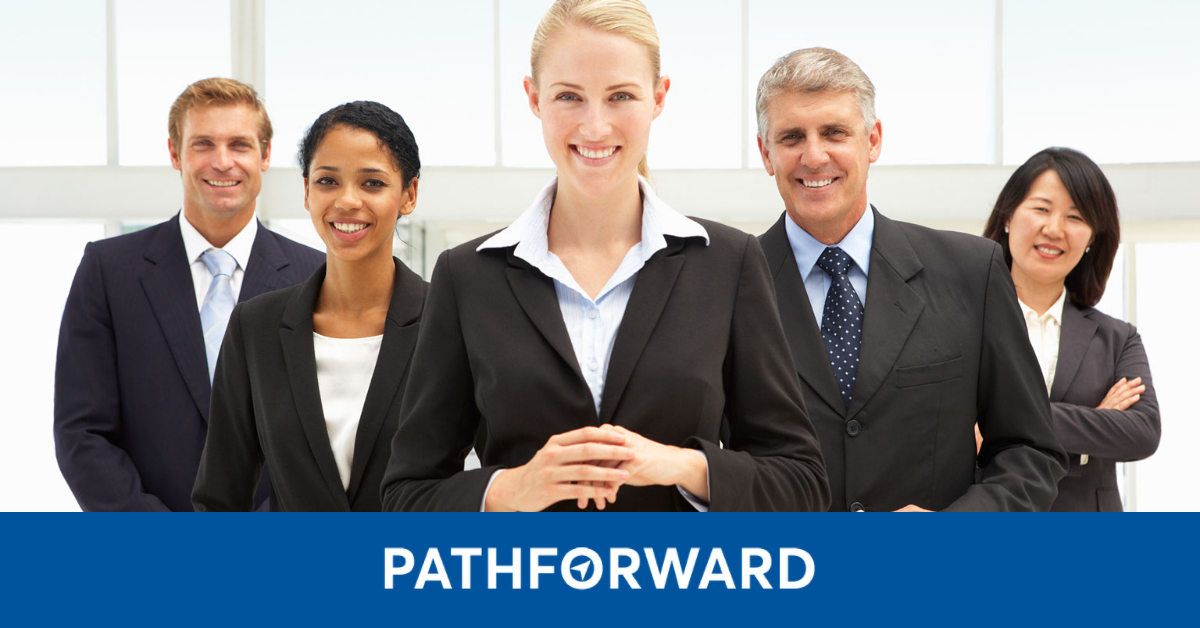 That's where PathForward comes in.
We help large organizations understand where paper (and print) are problematic. Our technology enables us to pinpoint processes that cause the paper to be so prolific – and the users that make the most use of paper (and color).
Our priority matches your priority – lessening reliance on paper, eliminating as many print devices as possible, and extracting as much cost out with a holistic view. Our top objective is to help your organization change paper and print into a more streamlined digital workflow that will move your print infrastructure to the cloud.
The result?
Increasing security, improving sustainability, and helping your people alter their relationship with paper to enhance their productivity.
Take The First Step
If you're not thinking about your print strategy holistically, you may be paying millions of dollars more every year than needed. However, developing a strategy and utilization of fixed assets can lead to an enterprise saving between 35-65%.
If you are interested in these types of savings and driving bottom-line impact, the model below is how and what PathForward does in helping organizations like yours find the best-tailored strategy for their goals, priorities, and requirements.
We have helped organizations like yours save over $750M.