Printing in color can be expensive, especially if you are unaware of the costs it implies.
It is no secret that color printing is more expensive; the fact is that it costs up to ten times as much as black and white. For this reason, the high cost of printing in color can be a significant deterrent for businesses that need to print large quantities of documents.
In many organizations, the cost of printing in color is a significant expense. For example, in a very large state higher education system, the percentage of pages printed in color was 15%. However, the corresponding cost of color printing was >55%.
There are a few reasons why color printing is more expensive. The main reason is that color printers require additional ink cartridges, which drive up the cost of each page printed; the cost of a gallon of color ink can be even more expensive than blank ink, laser toner, and even a gallon of gas or Dom Perignon. Additionally, color printers often require more maintenance and produce more waste than black and white printers.
The adage that more devices yield more printed pages is also true with color devices. The more there are, the more pages that will get printed in color. Many times, the end user is not aware they are printing in color, or do not know how to change their print drivers to mono, or worse yet, may not have the time or may not care. The question needs to be asked; with 65% of all pages printed being discarded in the waste bin the very same day, is the added cost worth it.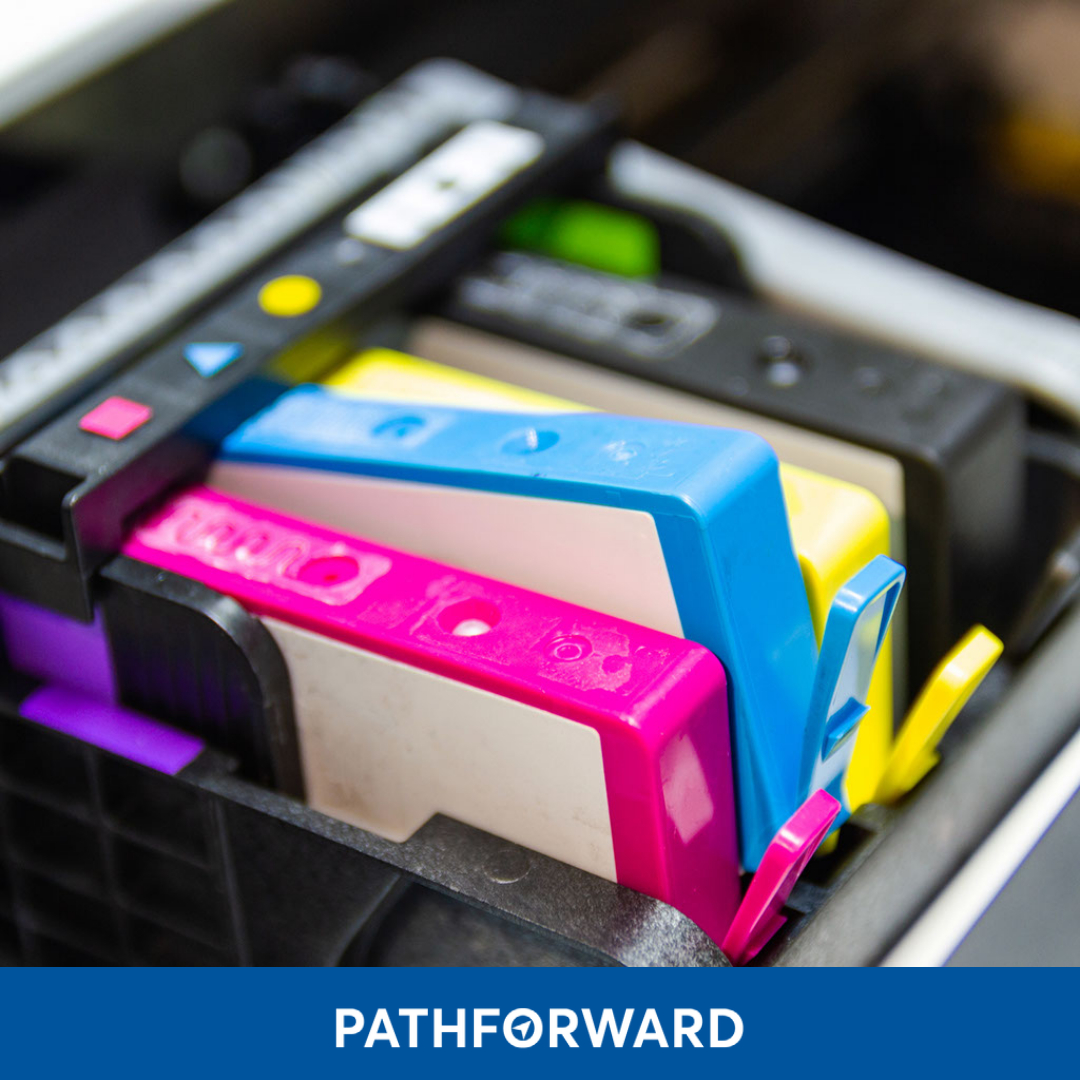 So, what can you do to reduce color printing in your organization, start saving money, and be more sustainable?
At PathForward, we have created a list of the most important things you can do to reduce the cost of color printing:
First, organizations can teach employees to develop a digital, not paper-first, mindset.
Additionally, it is necessary to make the color less accessible so that users are less likely to print in color unnecessarily.
Another option is to let users understand the cost of color printing to make more informed decisions about when to print in color.
A fourth option is to use software and track the largest color users and have a dialog with those large color users to better understand why they need to print in color. Or, a fifth, to use print policies that can intercept select jobs – like those with color or that have not been selected to print two-sided – and inform the user that "color is expensive, please change to mono if it isn't", or "printing more than 25 pages in color is not allowed".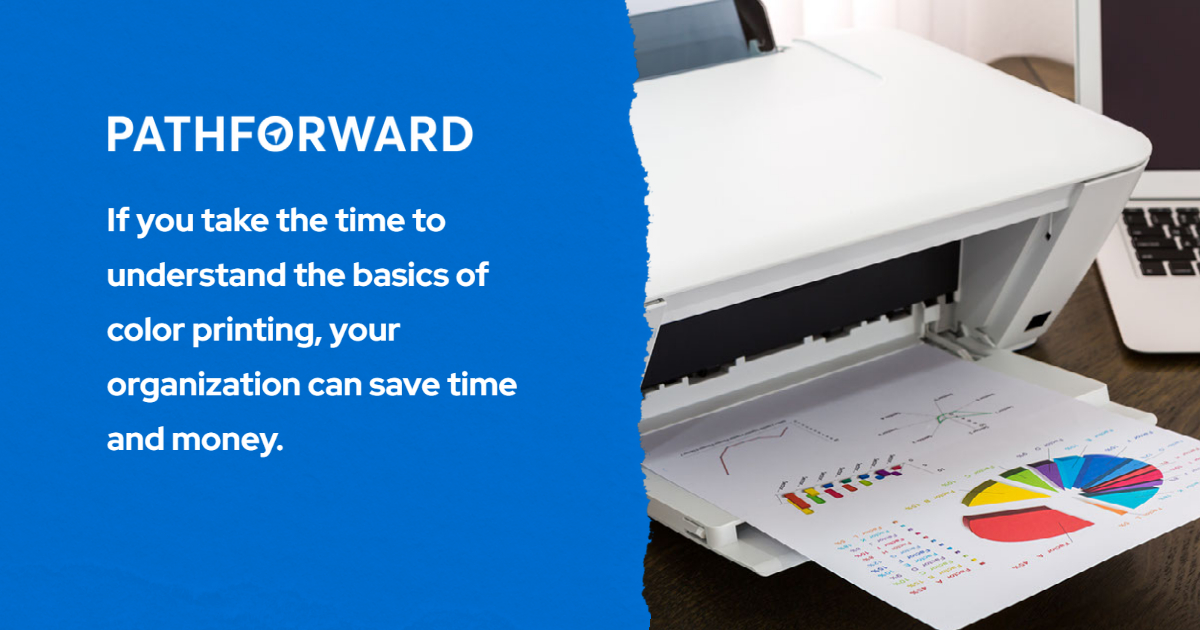 If you take the time to understand the basics of color printing and communicate this with the end users, your organization can save time and money while still getting the quality results you need.
Ultimately, the decision about whether or not to print in color depends on the needs of your business. If you frequently need to print large quantities of documents, then black and white may be a more affordable option. However, if you only need to print a limited number of documents or visual appeal is essential, then color printing may be worth the extra expense.
The high cost of printing in color is a reality that all businesses must face. However, by understanding the factors contributing to the cost of color printing, you can make more informed decisions about when and how to use color in your printed materials.
By taking advantage of staying digital and print-on-demand technologies, you can reduce or even eliminate the cost of color printing without sacrificing quality or appearance.
Take The First Step
If you're not thinking about your print strategy holistically, you may be paying millions of dollars more every year than needed. However, developing a strategy and utilization of fixed assets can lead to an enterprise saving between 35-65%.
If you are interested in these types of savings and driving bottom-line impact, the model below is how and what PathForward does in helping organizations like yours find the best-tailored strategy for their goals, priorities, and requirements.
We have helped organizations like yours save over $750M.