Congratulations! You are ready to purchase your next print device. You have already looked for some options at an excellent price, and you are sure you are making the right choice.
But hold up, before buying that, there is some information you should consider, and here at PathForward, we are ready to guide you. Let's start with a simple question:
Are you aware of the actual cost of that device?
It's not as simple as it first appears. There are so many factors to consider than just the price tag.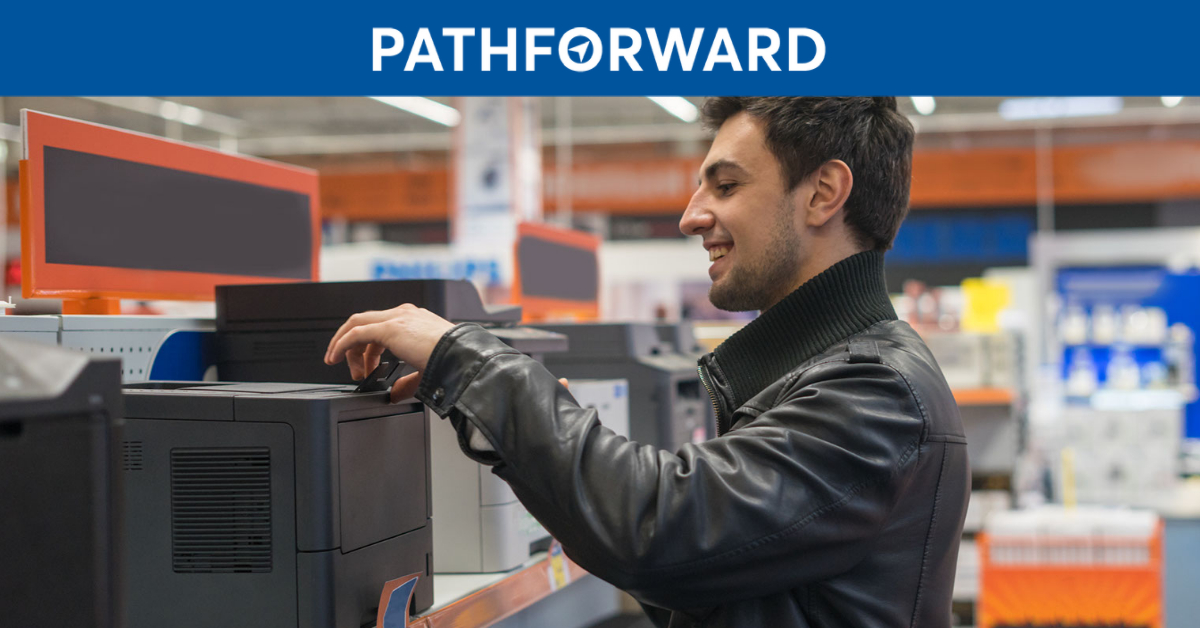 As a customer, it's always nice to feel like you got a great deal on a purchase. However, it's important to remember that not all "great deals" are created equal. Sometimes, the item may be of lower quality or have hidden costs that outweigh the savings.
Customers frequently believe they are spending less on their print because they received a low price on the device itself and assume that all other aspects of printing will be similarly low-cost.
Well, the truth is the amount of money spent on a print device does not correlate with the cost of printing.
Before purchasing another printer, you should know your current fleet's total cost per printed page. Think of it this way, the more devices you have will produce more pages; additionally, the more color devices mean more color pages printed, and 15% of production in color can equate to >50% in cost.
So, how can you know the cost per page of your fleet?
Easy, the key is the utilization of your current assets.
Nothing is more critical than the devices' utilization; the more you use a printer, the lower the cost per page is. Although, in the vast majority of organizations, an average of 50% or more have too many underutilized devices.
And you might wonder, how do you know if your devices are underutilized?
Let's see it this way: any device (Single-Function Printer) running less than 500 pages shouldn't be part of your fleet; the same applies to any MFD running less than 1,000 pages.
For example:
A device that costs $75/month with a click rate of $.005 per page for mono, producing just 500 pages, is costing your organization $77.50/month or 15.5 cents per page.
If we take the same device, running 1,000 pages, it costs $80/month, or 8 cents a page.
In conclusion, that printer should be doing 7,500 pages per month – this would cost $112.50 or $.015, ten times less than a device running only 500 pages.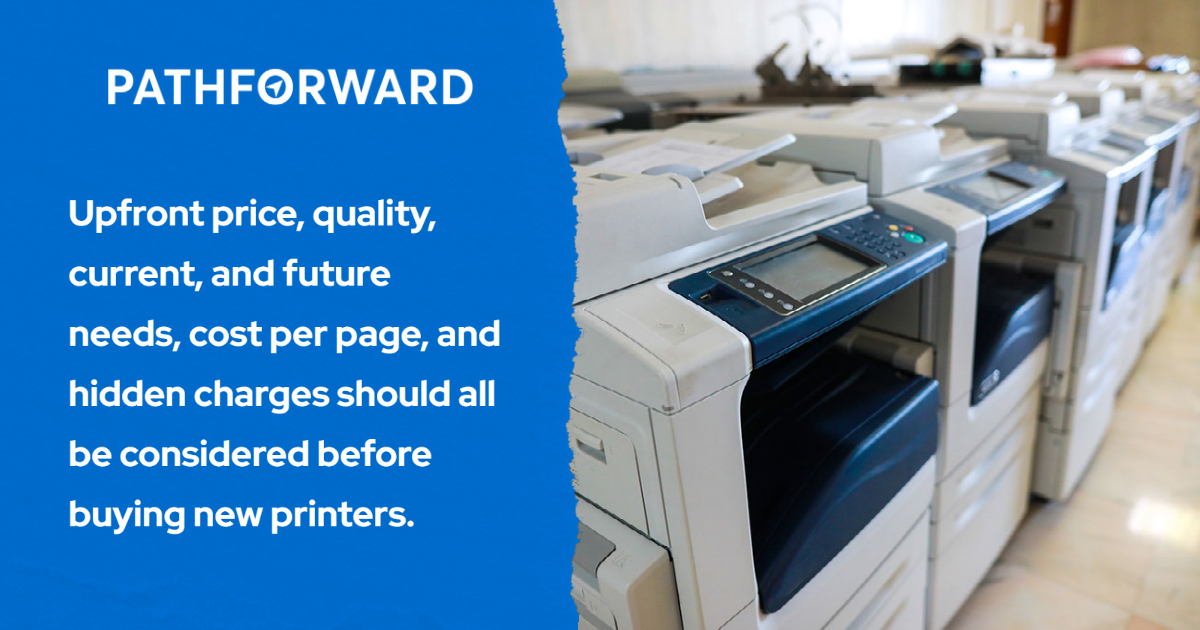 For this reason, before enlarging your current printing fleet, it's essential to consider more than just a low price for the device. Upfront price, quality, current, and future needs, cost per page, and hidden charges should all be considered before buying new printers.
Click here to learn more about the five most costly mistakes when purchasing your printing fleet.
Always remember:
The amount of money spent on a printer does not correlate with the cost of printing.
Maximizing your device utilization will reduce print costs significantly.
Take The First Step
If you're not thinking about your print strategy holistically, you may be paying millions of dollars more every year than needed. However, developing a strategy and utilization of fixed assets can lead to an enterprise saving between 35-65%.
If you are interested in these types of savings and driving bottom-line impact, the model below is how and what PathForward does in helping organizations like yours find the best-tailored strategy for their goals, priorities, and requirements.
We have helped organizations like yours save over $750M.