Print without optimization can be cumbersome and expensive for every organization. The unforeseen spread of the COVID-19 pandemic has influenced printing fleet management in several ways. It has compelled organizations across industries to reevaluate their print programs, strategies, and processes to determine the most appropriate solutions for their businesses. Determining the top trends in printing fleet management and discovering new ways to make printing efficient and eco-friendly are just some essential aspects of staying relevant in the market today.
Listed below are the top trends established from current fleet recovery data that can help you better understand what the post-COVID-19 world may look like in terms of fleet management.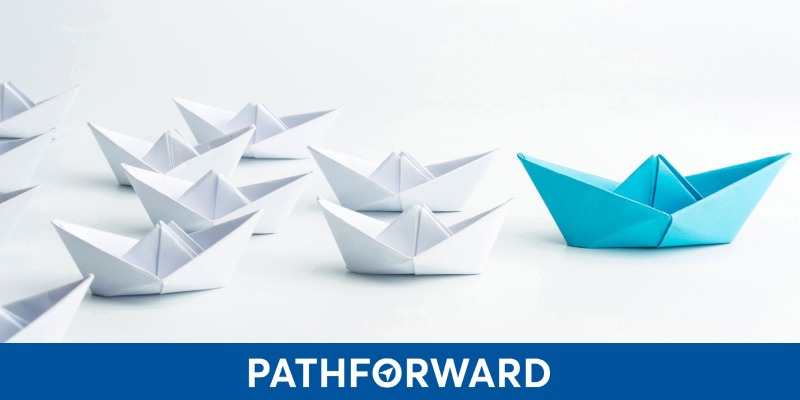 Trend 1: Hyperfocus on Operational Improvement
It is no news that COVID-19 has obligated industries to delve into how they will function in the "new normal" after living and thriving in the pre-COVID times. The fundamental aspect of managing print services is to reduce the total operational costs of your organization by lowering the amount of printing, the number of devices, manufacturers, and models, and the number of suppliers. It significantly impacts how fleets can be standardized, simplified and more sustainable and secure. It is essential to have the best grasp of what your organization has and what it really costs to maintain.
A similar story comes from our friends at a well-known ACC University. Before they began "paying attention", there were blue plastic recycle bins located next to every printer. These bins had to be emptied twice a day due to the sheer amount of waste paper that was being collected. Today, there is not a single blue plastic recycle bin located next to any printer.
What can you take away from these stories? That paying attention can help drive intelligent decision-making. The common sense necessary to make these decisions is rooted in six principles that we feel will have a profound impact on the future of enterprise printing.
Trend 2: Cost Reduction
The ability to frame strategized decisions based on printing fleet trends and data is another critical fleet management function that the COVID-19 pandemic has brought into existence. However, cost-effective fleet management requires the automation of many of the processes involved. Thus, it becomes imperative to become more strategic in defining how to lower the printing costs while optimizing the utilization of assets. One of the best ways to lower print volume, lower costs, and increase accountability, is to implement secure, or follow-me, printing. It eliminates the need for local devices as pages are not released until the user authenticates at the device; allows users to print anywhere; creates a virtual 100% uptime as users can find any devices that are operational; captures who copied and faxed; and reduces volume by 25-45%!
Trend 3: Right-sizing and Utilization
The vast majority of organizations have over-bought and underutilized assets for many years – buying what was being sold vs what was needed. The pandemic has exacerbated this unfortunate reality. Especially for those that were sold "minimums included" or others that paid annually in advance – paying for millions of pages that were never used. Whether organizations bought or leased devices, based on total cost, they also got stuck with monthly lease payments or monthly depreciation charges with little to no usage.
Further multiplying the overbuying and underutilizing is buying what is sold, color and 11×17 devices, called A3 multi-functional devices (MFD). Over the past 5-7 years, an A3 device might cost $8,500, yet 11×17 is rarely used in more than .5-2% of all pages printed. The better choice is an A4 MFD that is capable of printing on letter or legal sized paper for closer to $3,000!
More devices means more pages printed; more color devices means more color pages. And color can be as much as 10X the cost of mono pages.
The goal should be to move away from high total cost of local, non-networked devices, single-function printers, color and A3 to mono A4 MFDs. Most importantly, plan, design and invest in devices for where volume is expected to be – target 40% less volume in the next 3-5 years – and 50% less color pages – changes how one views what is needed.
An adequate understanding of such questions will enable you to figure out better alternatives to downsizing and regulating your printing fleet management while also being cost-efficient.
Trend 4: Embracing Technology
The onset of the COVID-19 pandemic has created the need to have more flexible, sustainable, and cost-friendly printing fleet solutions. From the business perspective, the fleet inventory uses corporate metrics, comparisons, and trends, making decisions from a global rather than unit or commodity basis. Thus, it is an excellent opportunity for enterprises to strategize operations and take their print infrastructure to the cloud – eliminate print servers, print drivers, and print queues – and give your under-staffed and over-worked IT staff a break. While enhancing your security and following zero trust practices.
The most secure, sustainable, efficient, and cost-effective page is the page never printed! So, structure your organization's printing fleet management to optimize and secure devices, resulting in fewer pages and higher efficiency.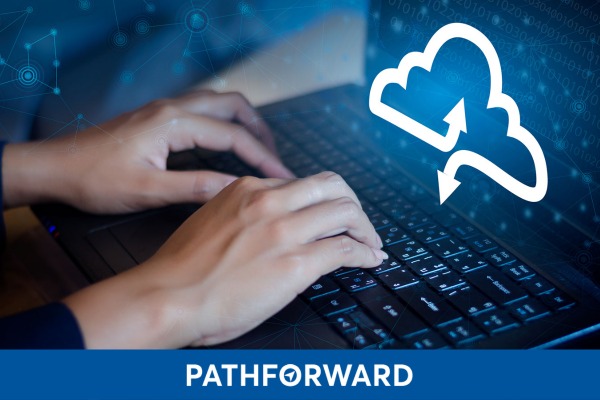 Take The First Step
If you're not thinking about your print strategy holistically, you may be paying millions of dollars more every year than needed. However, developing a strategy and utilization of fixed assets can lead to an enterprise saving between 35-65%.
If you are interested in these types of savings and driving bottom-line impact, the model below is how and what PathForward does in helping organizations like yours find the best-tailored strategy for their goals, priorities, and requirements.
We have helped organizations like yours save over $750M.