PathForward helps the world's biggest brands solve their toughest enterprise print challenges.
What We Do
PathForward is the go-to source for enterprise print expertise, insights, and solutions. We drive bottom-line impact through our unique blend of experience, industry knowledge, and innovative cloud technologies.
We stand apart from all other organizations as we are independent, vendor-neutral, objective experts who provide solutions tailored specifically for our client's goals, priorities, and requirements.
Simply put, we deliver results not thought possible.

Inform
Unlock strategic intelligence across the enterprise to gain a holistic view of cost, savings, and ROI.

Transform
Migrate to digital, use less paper and minimize TCO to achieve a truly optimized, integrated, and efficient print infrastructure.

Sustain
Eco-friendly strategies to reduce waste, minimize environmental footprint, and create a more sustainable future.
In my 31 years of working with strategic partners, I have not found another company that is as trusting and does what they say they are going to do (or is transparent as to why a goal can't be met). They are more than consultants who make recommendations and walk away. They actually have print experts on staff that will help you with developing a strategy, implementing the strategy, reporting on findings, tracking savings and sustainability metrics, helping with RFPs, etc. They are a key member of my print team and I wouldn't have achieved the results I have without them.
Success Stories
PathForward helps the world's biggest brands solve their toughest enterprise print challenges.
Simply put, we deliver results not thought possible.
Our Expertise Is Print
Strategy - Sourcing - Software
And Most Say We Do It Best!
Not only does PathForward offer multi-platform, network friendly, vendor-independent software solutions to help us understand the massive scope of activity; they also offered expert analysis and collaborative resources to help us develop strategies that would allow us to look at the global big picture of print, but ALSO allow us to zoom in and approach each Major Line of Business with the data necessary to work together to support and prioritize workflows and business needs to create efficient processes and the infrastructure to support our unique business needs.
HOW WE DO IT
The PathForward process is proven to help organizations achieve a 35-65% reduction in costs across the enterprise.
Together, we build outcomes rather than solutions; the outcomes we drive are what you want.

Best-in-Class Resources
PathForward excels in strategizing and implementing what others won't or can't.
Expert Staff: We provide dedicated onsite and offsite staff who are the Subject Matter Experts your organization requires.
Proven Process: We follow our 6-step proven process to implement change by using Six Sigma, DMAIC and Change management.
Technology: Our cloud-based solutions are tailored to meet your specific business needs, so you can achieve your goals faster and more securely.

Business-Critical Expertise
Unlike other enterprise print service providers, we aren't tied to specific hardware, supplies, vendors, or suppliers. Our priority is to our client as we are fact-based, objective, and vendor-neutral.
Independent: As independent consultants, we sit in perfected alignment with you, on your side of the table.
Industry Experts: Print is the only thing we do; many say we do it best.
Straightforward Process: We provide transparency, control, and visibility across the entire process from software deployment and integration, analytics, and print infrastructure.
Keith is one of the most dedicated, responsive, and professional people I've had the fortune to work with. His passion to bring his projects to execution is unparalleled. Thinking outside of the box with PathForward proved to be one of the most exciting experiences resulting in outstanding collaborations. He has always been an incredible team player and I highly recommend PathForward for any project.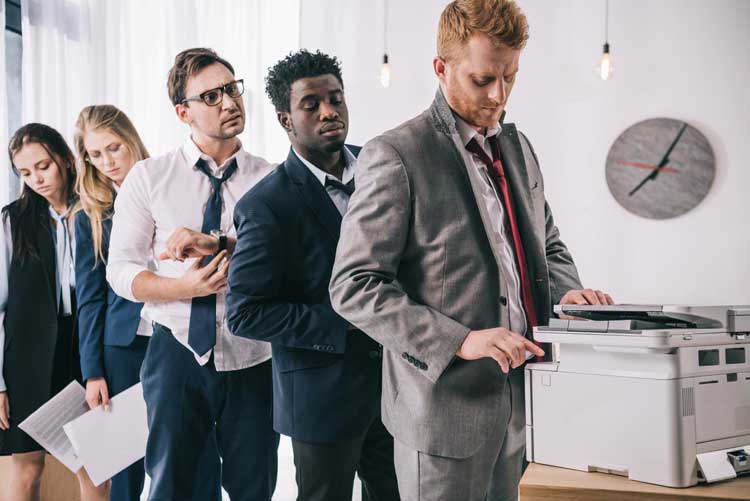 The Enterprise Print Conundrum
Whether it is process-based or rooted in personal habits, print happens.
And it does so in three environments: in the office (or in a student's dorm, or mobile or hybrid worker or work-from-home worker), in an internal production facility (be it a copy center, a print shop, or in a data, print, and mail operation), and externally sourced.
The price an organization pays for not managing print holistically is millions of dollars every year.
My organization thrust me into rolling managed print out across campus, a task I had very little relevant experience for. Thankfully my path crossed with Keith's and I soon found myself being guided through a crash course in managed print, emerging best practices, among the myriad details one has to master to successfully administer a managed print contract. Keith not only quickly brought me up to speed, but also prepared me to think critically as numerous vendors issued sweeping statements without delving into the details, and the devils that lived among them.
Under Keith's guidance my institution saved close to seven figures a year over previous spend, improved and expanded service, increased uptime to better than 99 percent, all while improving the customer experience. His tutelage has well prepared me to draft our next print RFP, with lessons learned last time around sure to increase savings further. Keith's frank habits and willingness to speak directly to how the print industry works has been a breath of fresh air in an area where the cost centers are often buried in the details while expenses accumulate a decision, a click, and a penny at a time. My school has been well served by his patience and willingness to share his encyclopedic understanding of the print industry.
The PathForward Blog
Viewpoints and insights from PathForward leaders and subject matter experts.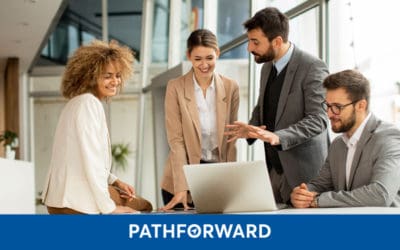 A week after my stroke leaving the hospital, I happened to be wearing a white shirt – it was a Monday. I have worn a white shirt every Monday to remind myself how grateful I am to be a walking miracle, a stroke survivor. And never told a soul - until only a few years...
read more